Enhancing Indonesia Sustainable Ocean Governance:
Mainstreaming The Initiative of Communities Network
to Foster Blue Economy Development
Background
Despite its great contribution in sustaining global economic growth and livelihoods, our oceans are still vulnerable to the havoc brought by various human activities. As the world's 7th largest economy based on GDP, our oceans facilitate 80% of international goods shipping – in which the percentage rises even higher for most developing countries (UNCTAD, 2022). It is estimated that 3 billion people that live in developing countries rely on the ocean, including 90% of fishers around the world and those who receive income from ocean-based tourism (UNCTAD, 2022). Nonetheless, the oceans still suffer the effects of fishing exploitations, climate change, and pollution.
The escalating environmental degradation from rapid global industrialization requires reevaluations of our economic system. A green economy emerged as a solution by incorporating environmental and social sustainability approaches into the conventionally damaging system. This alternative, however, could not be implemented on its own. The massive scale of destruction from our business activities calls for support from a circular economy and a blue economy. A circular economy aims to eliminate waste by redesigning every product to be renewable, continuously recyclable, and safe to re-enter nature by the end of its use (Ellen Macarthur Foundation, 2020). While a circular economy promotes systemic changes in the production process, a blue economy ensures the inclusion of sustainability measures for the oceans. The World Bank defines a blue economy as the "sustainable use of ocean resources for economic growth, improved livelihoods, and jobs while preserving the health of the ocean ecosystem." (BioTrade efforts from UNCTAD and recent fisheries agreement by WTO). Together, the proposed solutions will strengthen the global efforts to attain the pillars and goals of SDGs 2030 Agenda – especially SDG 14 (Life Below Water) which aims to conserve and sustainably use the oceans, seas, and marine resources for sustainable development.
A blue economy becomes significant for Indonesia as a country with the second longest coastline in the world, in which 150 million people or 60% of its population, live within its coastlines (Rudiarto, Handayani, and Setyono, 2018). Economically, Indonesia has generated over 7 billion jobs, $27 billion in income from the fishery sector, and $3 billion in income from the ocean tourism sector (World Bank, 2021). Indonesia has been institutionalizing the Blue Economy in economic development through several frameworks, programs, and policies. In 2021, the Ministry of National Development Planning launched a framework of blue economy development to optimize Indonesia's strategic position as a maritime country and foster economic transformation. Indonesia also promoted the "Blue Recovery" strategy during post Covid-19 era through the G20 Development Working Group to formulate multisectoral collaboration from diverse actors. Based on the Ocean Prosperity Report (Kaczan & Aquino, 2021), Indonesia implemented four strategies for blue economy development. First, marine and coastal assets management improvement. Second, incentives and investment mobility to improve circular economy services and infrastructure measurement in supporting the blue economy. Third, data collection and monitoring system advancement to expand survey coverage and detail timely information. Fourth, "blue" recovery from the Covid-19 pandemic. Eventually, Indonesia strives to mainstream the blue economy agenda through its position as ASEAN Chairman in 2023 (Kemenko Ekon, 2023).
Several local communities in Indonesia have shown positive progress in blue economic practices, such as in Brebes, Central Java (Mira, Firdaus, and Reswati, 2014) and Probolinggo (Marwiyah and Fitria, 2023). Meanwhile, several regions in Indonesia with prominent marine potentials, such as East Nusa Tenggara (Mahardianingtyas, Safitra, Agustio, 2018), Maluku (Mahmud, 2012), and Sulawesi (Phela, Ruhane, and Mair, 2019), have not been explored by the government to boost the economic benefits while conserving marine ecosystems. Local communities in the southern part of Yogyakarta have developed several practices supporting the implementation of the blue economy. Some focus on the fisheries industry, while others are trying to build sustainable coastal tourism, as implemented in Kulon Progo (Wiratma and Nurgiyanti, 2019). Recognizing the enormous potential of coastal tourism and marine resources, the provincial government of Yogyakarta is currently focusing on developing the blue economy through advancing dialogue with Indian-Ocean Rim Association (IORA) countries in implementing Blue Economy, Collaboration and Governance and also The Maritime Silk Road.
As the "blue economy" is still a novel concept in Indonesia, there is a need to bridge the gaps between local communities' needs and policymakers in formulating effective policies. Government optimal support in expanding market access, capabilities to manage waste, and perform sustainable tourism (Phelan, 2020) is needed to maximize these efforts (Nurhayati, March 2013; Widyaningrum and Suhartini, 2019; Ghalidza, 2020). Furthermore, government support should not be limited to financial support but also should focus on upgrading skills (Praptiwi et al., 2021). For instance, government support can be applied to developing salt management to make Indonesia an exporter of quality salt (Aris, Mamahit, and Ras, 2022) or building networks with national and international institutions to produce and distribute the products of the blue economy.
Hence, since the blue economy not only focuses on the sustainability of the ocean and economic gains but also involves local communities, it is pivotal to incorporate the interest and views of local communities into the blue economy public policy.
Objectivess:
Acting as policy and practices learning platform of Blue Economy in Indonesia through various best practices of local communities

Facilitating communication between local communities and policymakers in advancing the implementation of Blue Economy

Strengthening and advancing Indonesia's national economic development through Blue Economy development
Main Activities:
Circular Economy Forum 2023 will present a comprehensive approach implementing the objectives of the event. This event will consist of three prominent agendas, namely pre-event, main event, and post-event. The main event of CEF 2023 will be held from 1st to 5th of December 2023.
Pre-event: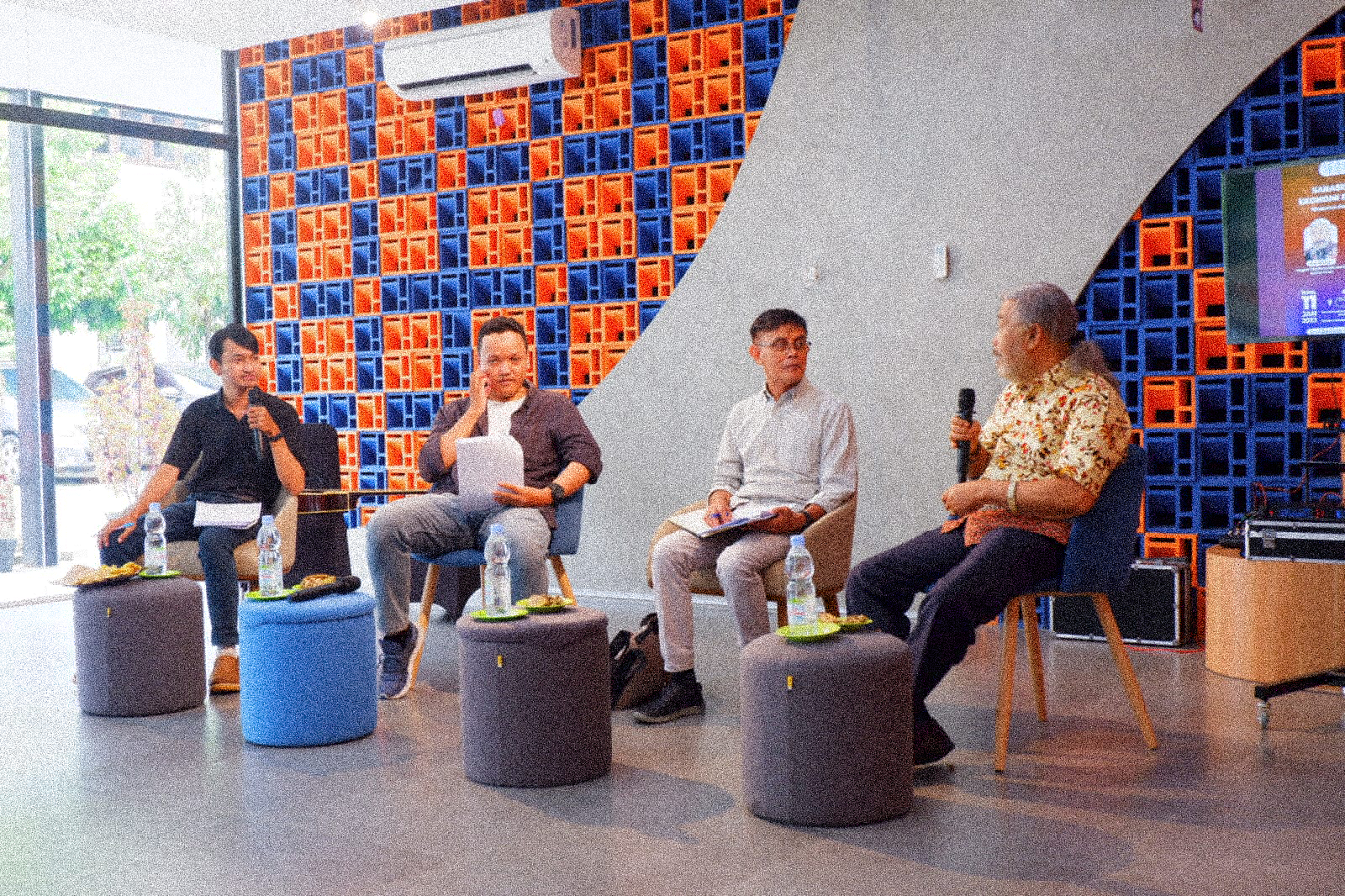 Indonesia Economic Democracy Forum
‍Sarasehan Demokrasi Ekonomi Indonesia (SARDEIN)
‍SARDEIN is a discussion forum inviting various actors, such as academia, policy stakeholder, politician, and practitioner, to amplify multidimensional perspectives by mainstreaming knowledge co-production to drive more inclusive and context-based policy intervention regarding the objectives of CEF 2023.
Main Event: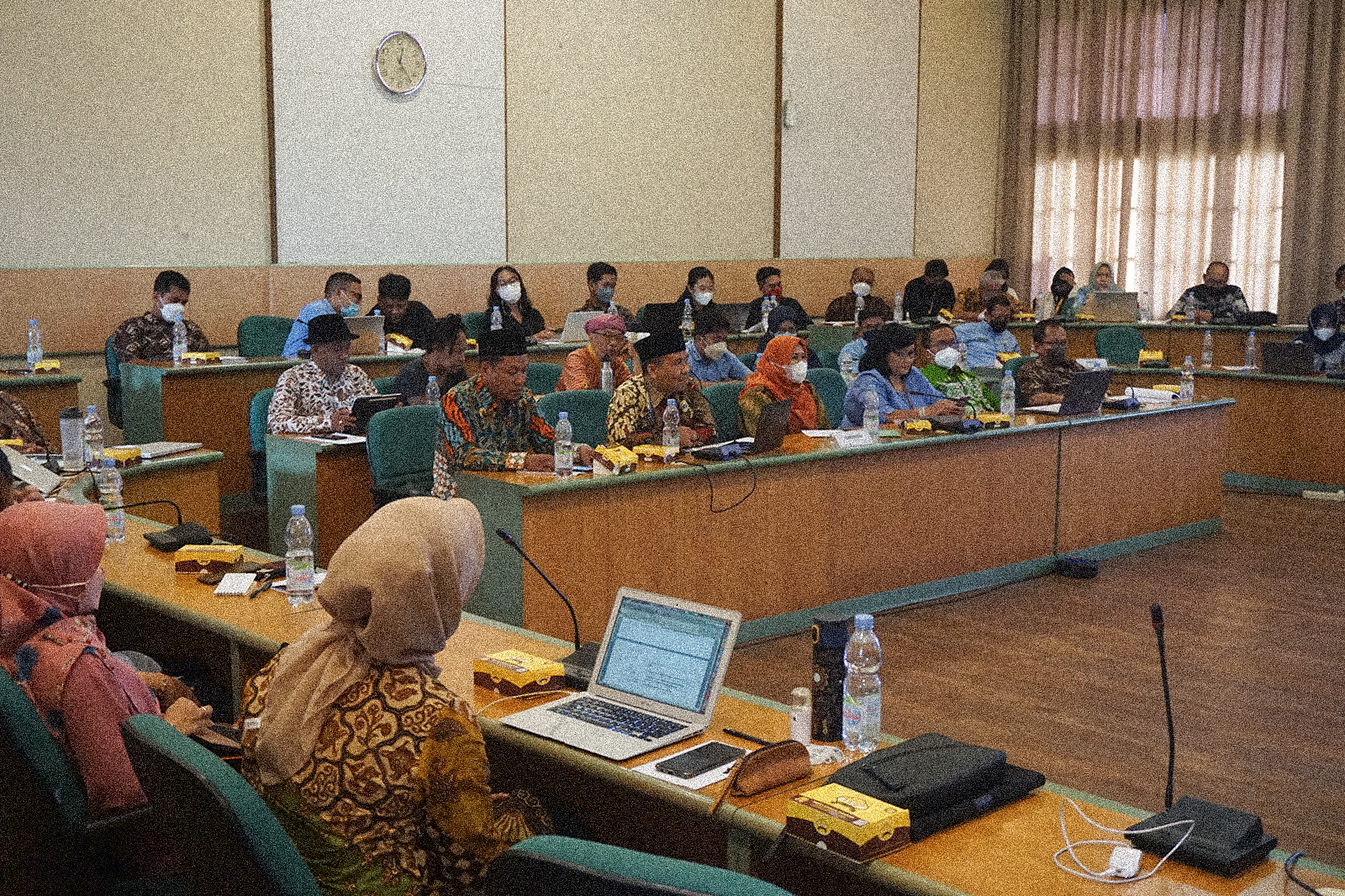 Policy Roundtable‍
Policy Roundtable is a discussion chamber to implement multi-stakeholder dialog bridging policy formulation and grassroot's point of view regarding the objectives of CEF 2023. This event will produce policy recommendation as a concrete output to drive policy-making agenda. Policy Roundtable will be arranged into two scopes. First, Policy Roundtable that focuses on national entities. Second, Policy Roundtable that invites foreign partners into international forum.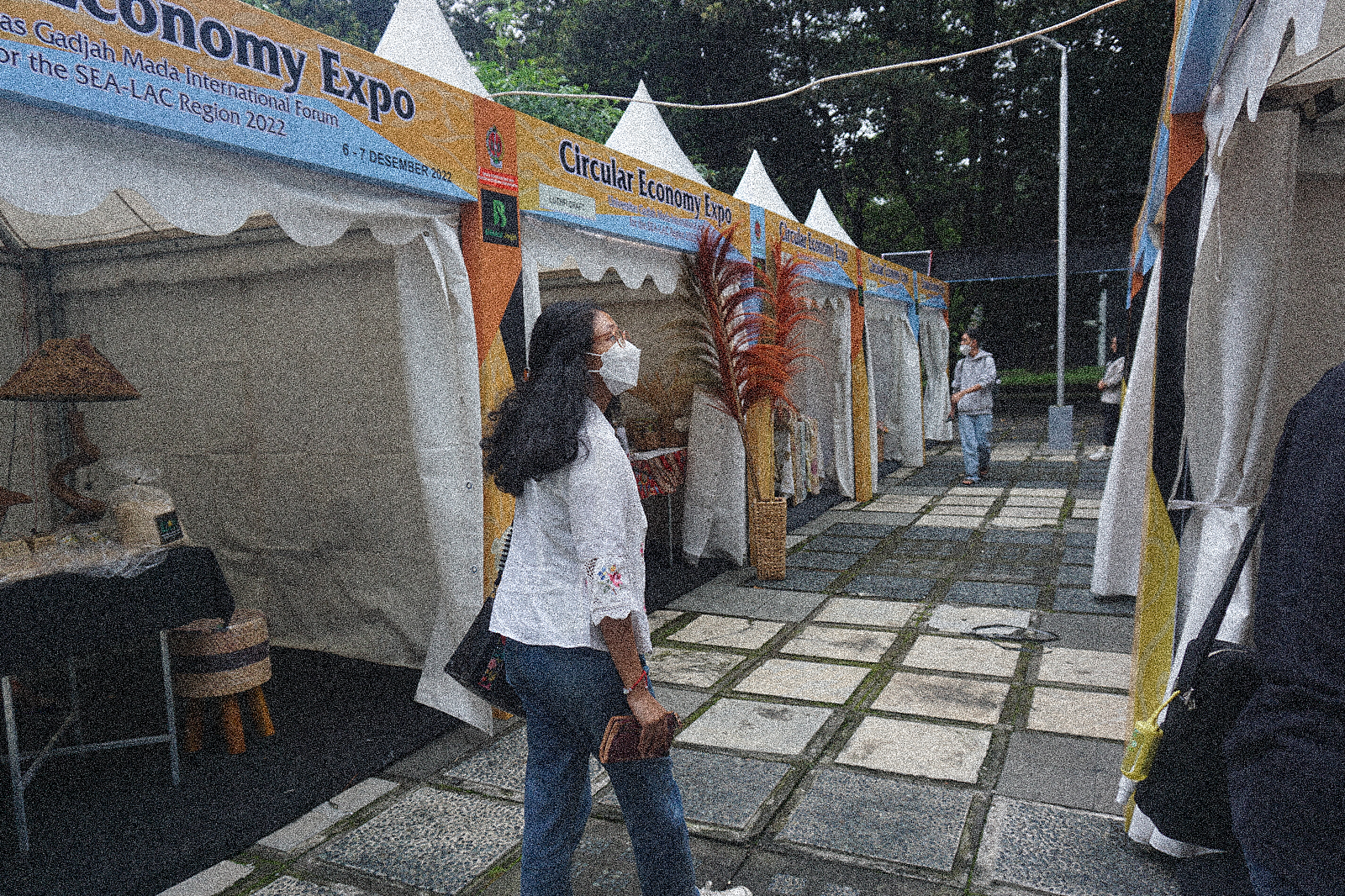 Community's Market
‍Pasar Komunitas
‍Community's Market marks inclusive participation from broader society by promoting the circular economy principle through innovations and products made by the local communities under Indonesia Consortium for Circular Economy ecosystem.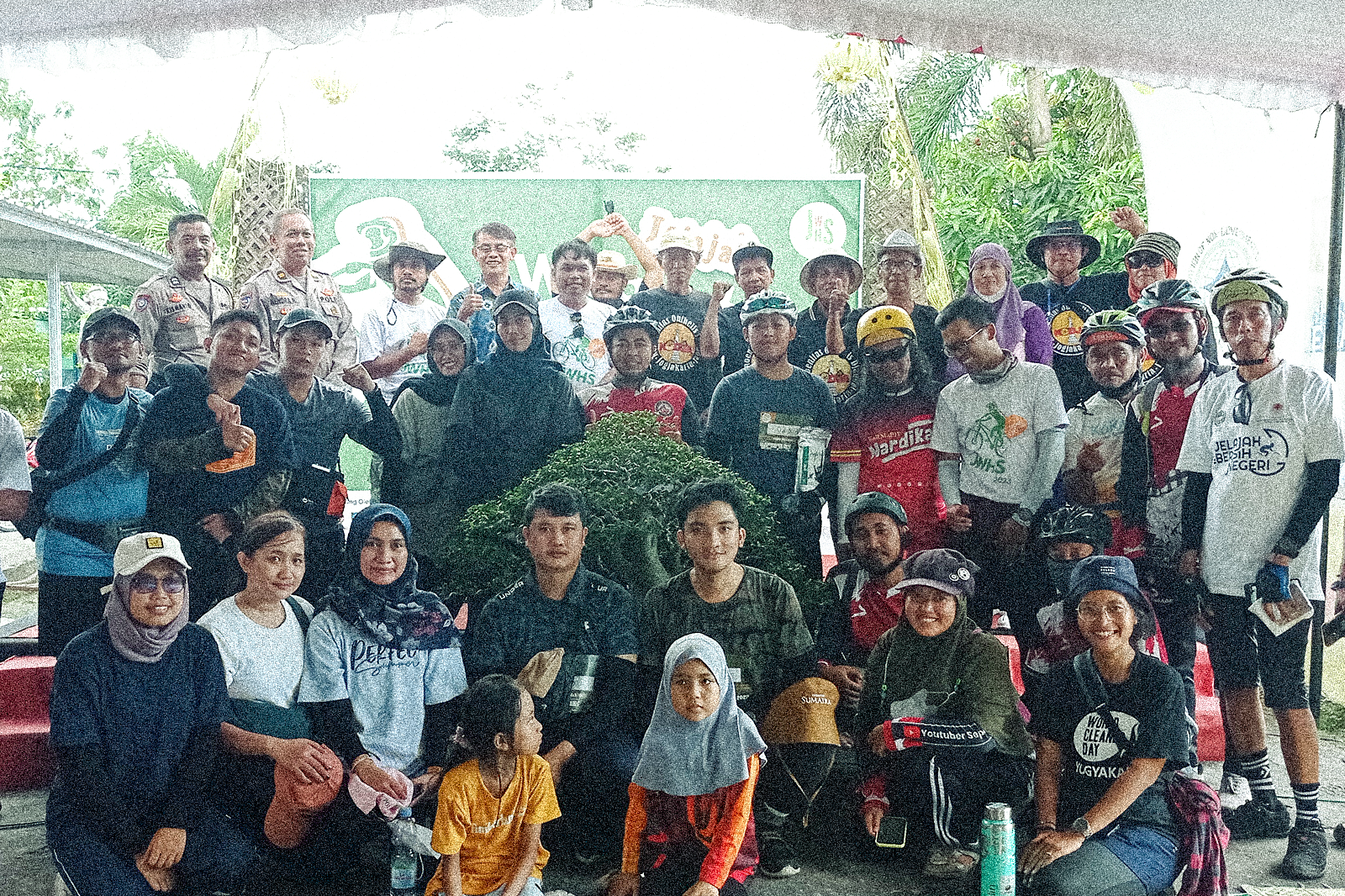 Environmental Campaign
‍Kampanye Peduli Lingkungan
‍This campaign will be conducted in one of the coasts in the Special Region of Yogyakarta to encourage mutual consciousness among entities about the importance of the blue economy.
Post-event
Policy Advocacy and Community Empowerment
Ensuring the sustainability of produced knowledge and best practice, CEF 2023 will meaningfully commit to undertaking advocacy agendas through research, policy intervention, and community empowerment to support mainstreaming blue economy discourse for years to come.
How to be a Part of Us
To become a part of CEF 2023, we invite you to optimize one of three partnership mechanisms: (1) Knowledge-driven Partnership; (2) Funding Partnership; (3) Media-based Partnership.
Knowledge-driven Partnership
Participation in building knowledge-driven partnership can be accommodated through involving in research activity, innovation and incubation, and knowledge dissemination in line with CEF 2023 main activities:
Being speaker in Indonesia Economic Democracy Forum (SARDEIN), and/or

Being participant in Policy Roundtable
Funding Partnership
This event is an open-for-all partnership to contribute in providing donors. Hence, this event likewise upholds mutual benefit for cooperation between entities through following options:
In-cash funding partnership, and/or

In-kind partnership
Media-based Partnership
In order to ensure all level of societies can afford and access information about CEF 2023 inclusively, we also invite collaboration to all medias network to disseminate information related to the event through following mechanisms:
Promotion support of the event through online and/or conventional media platforms, and/or

News report of the event through online and/or conventional media platforms.
Correspondence
Please connect to our social medias to collaborate and get upcoming information or fill the form below: